I have worked with several small organisations to help them understand what they might use a website for and to understand who their website is for. BAsed on this I have then designed and developed (and sometimes I have maintained) the website for them. However, I have also done several other types of activity and these are detailed here.
Conferences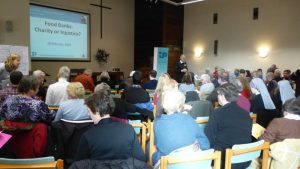 I have organised a number of conferences with numbers ranging from 50 to 200 attendees. This work has included:-
Setting up and marketing the event through Eventbrite and using Facebook (paid) advertising to promote events
Registration management at the conferences
Giving briefs to speakers
Production of conference Powerpoint decks and technical set up and management on the day of the conference
Devising evaluation forms, processing the forms and producing post-conference Feedback Reports
Newsletters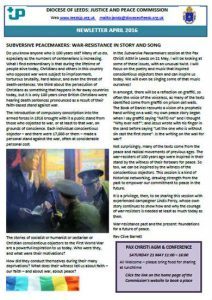 Since the Autumn of 2014 I have been editing an E-newsletter for the Diocese of Leeds Justice and Peace Commission. This service has included:
researching and writing some articles myself
networking to obtain articles from other people
design and layout of each edition-including sourcing of suitable images to use
Using Mailchimp both to communicate E-news and to evaluate the stories and angles that most appeal to the target audience
Analysis / Documentation
Examples here include:
Doing a piece of work for Health for All so that all their projects could be described in a common way in order to give stakeholders and potential funders a clear view about the similarities and differences between different projects
Documenting the existing features in a database system for Maecare so that they could use this as a basis for discussions with potential suppliers for a new system.
Designing an online (and a paper version)  survey for Caritas Leeds and then analysing the results using Excel
Acting as a stand-in webmaster for  Network Leeds to ensure their weekly e:bulletin is produced and distributed.